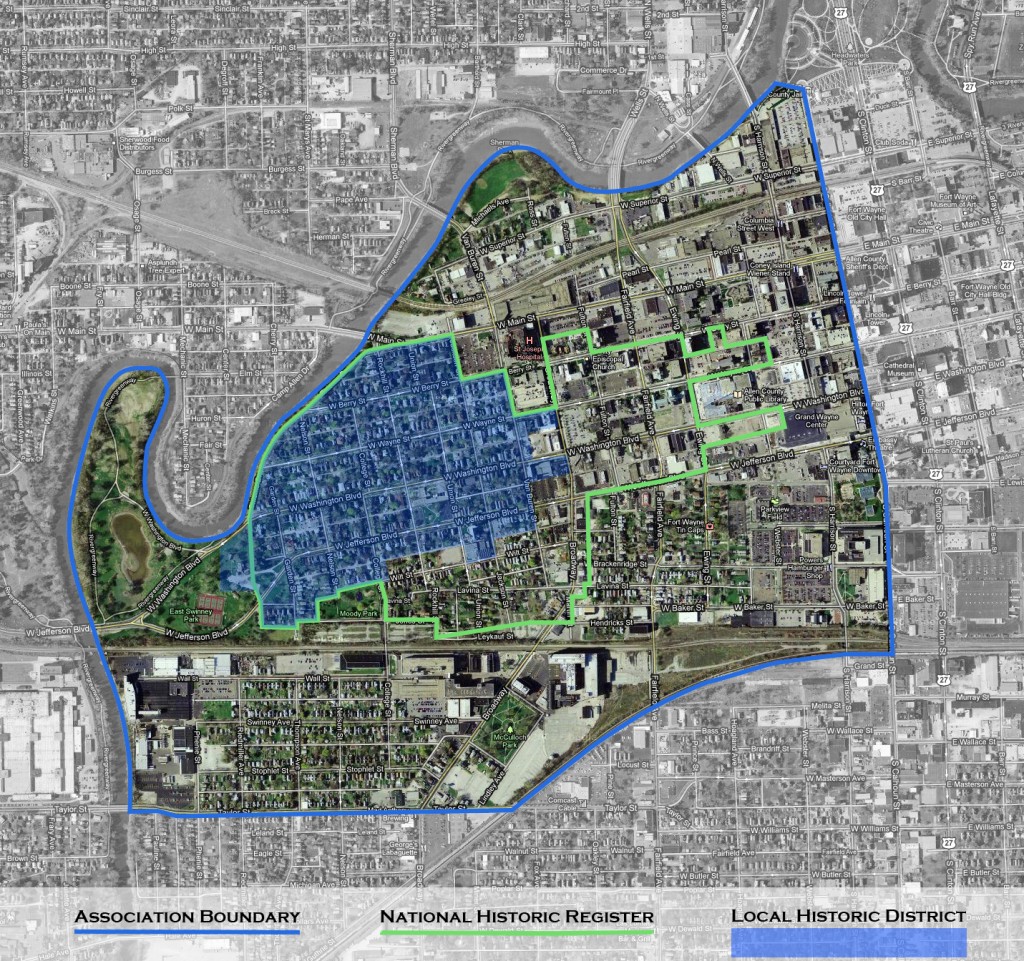 Local Historic District
A Local Historic District (LHD) is a district designated as such for its historical nature and is characterized by its streets, architecture, planning design, and landscape  features;  the District can include residential or commercial or a combination of both.   Local Historic districts may consist of contiguous areas of homes, institutions, and businesses, or it may be a district consisting of a singular designation of a home, institution, or business. Local  Historic Preservation Guidelines have been established to ensure that the unique characteristics of local historic districts retain their history, value, and importance to the community as a whole and to the neighborhoods, in particular.

National Register of Historic Places

The National Register of Historic Places is "America's Official List of the Nation's Places Worthy of Preservation."  The green outlined area of West Central was added to the National Register of Historic Places in 1984.  It was designated for listing purposes as the West End Historic District nomination and is the oldest historic district to be listed in Fort Wayne. 
Designation on the National Register of Historic Places is considered an honor and carries with it certain federal protections for the structures and areas located within the boundaries.  Photos submitted are at NRHP – Photo Submission.

Association Boundary
The area outlined in deep blue designates the West Central Neighborhood Association boundaries.  This is the largest area of the three and includes residences as well as businesses and includes a little over 50% of the Downtown Improvement District.   Thus, West Central is an integral part of any developments which occur within the Downtown Improvement District boundaries.  Membership in the West Central Neighborhood Association is on a yearly calendar basis and membership dues vary based designation as an Individual, Senior (over 60), Household, Business, Organization, Patron, Benefactor, or Lifetime status.